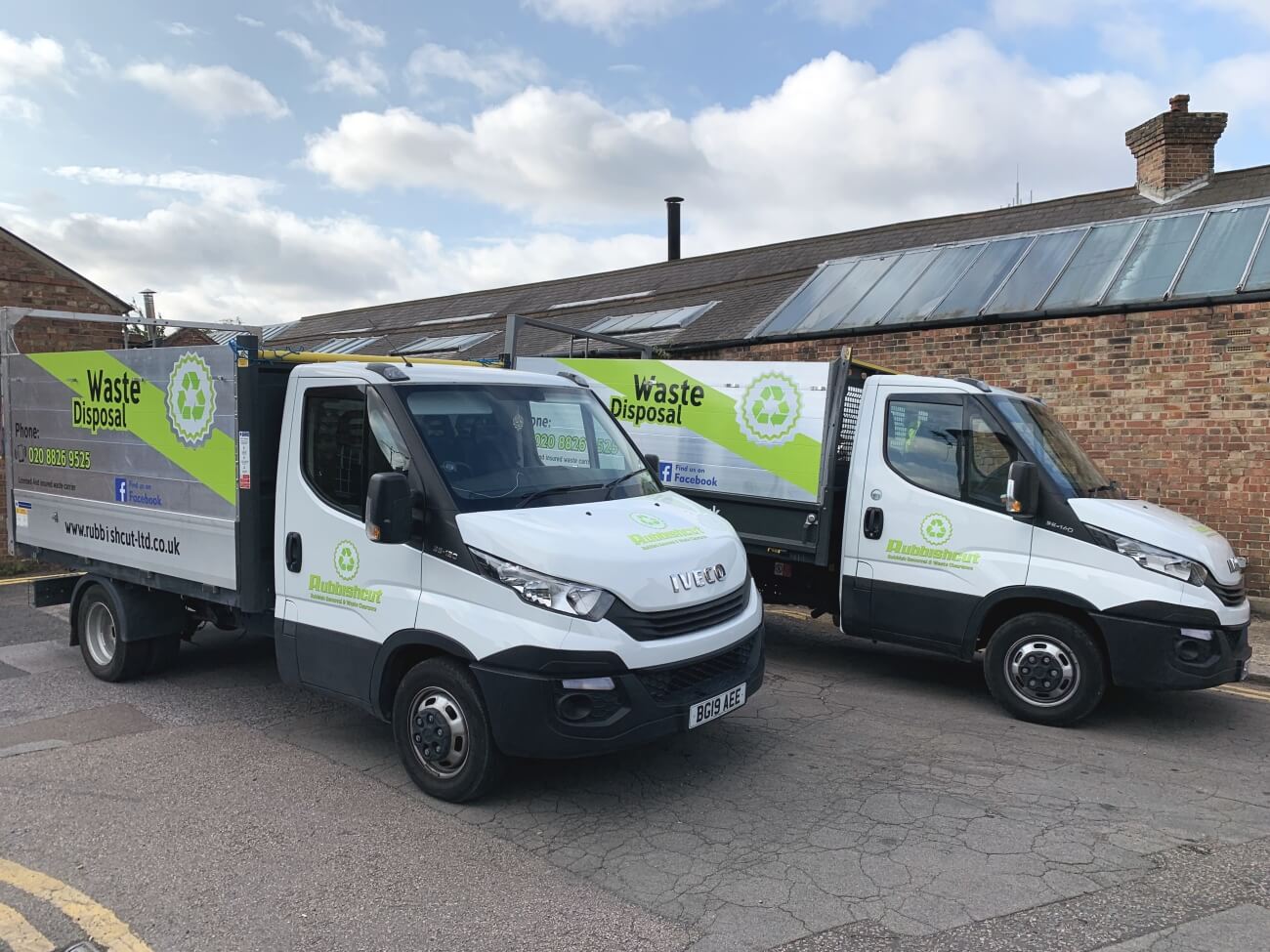 List of Waste Clearance Services we Offer in London
Below you can find a list of our rubbish removal services including, house clearance, builder's waste removal, garden clearance, office clearance, garage clearance, basement clearance, cellar and attic clearance and general rubbish removal that we offer in London and surrounding areas.
Why choose Rubbishcut?
HOUSE CLEARANCE
Our reliable team is always ready to help with your house clearance. All unwanted items like beds, mattresses, carpets, cookers, fridges, sofas, radiator, toys and any other useless junk will be taken away from your house. We do the job quickly and ably.
We know we do the cheapest rubbish removals in London, so why not contact us today to arrange your house clearance at any date convenient for you!

GARDEN CLEARANCE SERVICE
Have you got some old garden containers, broken fence or maybe hedge cuttings? Doesn't matter if it's packed or not, the access is easy or not. We will do our best to help you with your autumn/spring clean-up. Your garden will be neat and tidy again!

OFFICE CLEARANCE
We will deal with your office clearance as well. Don't give yourself extra effort and unnecessary stress! Just give us a call and you can come back to work – we will help you get rid of all unwanted office units. Desks, cabinets, cupboards, chairs, furniture, computers and anything else will be removed in the blink of an eye. Your office will be clean and tidy, we sweep up afterwards.
We understand you may need it to be done after working hours – we can do it late afternoon or weekend if it's more convenient for you!

BUILDING WASTE REMOVAL IN LONDON
All building contractors know that hiring a skip is not a piece of cake. Don't complicate your life and book building waste removal with Rubbishcut! We are happy to take away any typical building waste like hardcore (bricks, rubble), wood and timber, plasterboards, soil, metal and other non-hazardous waste. And our people will help your labours with loading!

BASEMENT AND ATTIC CLEARANCE
All the forgotten antiquities which lie in the cellar for so long finally need to be disposed. We will pack up all loose items and take them away, leaving your basement as new.
GENERAL RUBBISH REMOVAL
All above is just a small portion of our possibilities.
Call us with any enquires you may have.
We are here to advice you, give best price and make your life easier!
GARAGE CLEARANCE
Any old household junk, remains after builders or any oddments you may be storing in your garage for ages finally need to be removed. No matter what's the season of the year – just open your garage doors and our team will do the rest!
Trusted Partners
We have a great working relationship with many companies who use our rubbish removal service. Rubbishcut  provides waste clearance for construction companies, property managers, estate agents, private landlords and many other various businesses.