Office Clearance in London
We are a team with immense experience in our work that can get rid of any materials you want, such as waste electrical and electronic equipment, IT devices and office furniture. We can help you in special circumstances as well, such as hazardous rubbish removal or confidential data disposal. It may be very significant in office clearance in London.
Helping you save time
If you have your own business, we understand that you do not have time for any additional work, because you are involved in your company's issues. What is more, it is also justified that you do not want to spend much money, because your budget is limited. However, sometimes it happens that a really thorough cleaning is necessary. Now, you do not have to hire a skip, what is very expensive and demands legal formalities, you can order our professional office clearance in London and in the surrounding areas. We are adequately trained, hard-working and customer-friendly, so you can be sure that you will be content of our services.
As Rubbishcut Ltd., we:
perform office furniture clearance in London and nearby, but not only: we also remove, reuse, dispose or recycle IT equipment,
store and relocate items which you want to keep,
take care of dilapidations and demolitions,
recycle WEEE,
destroy secret data, both in paper and electronic forms,
offer asset purchase of some pieces of furniture and catering or electronic devices
clear, recycle and dispose rubbish,
provide you with all the documents assuring that our services are pro-ecological.
The reasons to choose us:
money saving: we reduce the cost with the value of assets,
compliance with the law: our services meet all the requirements of the United Kingdom and European Union Waste legislation,
short time: it is not difficult to set a convenient date and order useful complementary services.
You can fulfil your Duty of Care
What is more, thanks to our services, all the unnecessary stuff and redundant waste will be taken away, what results in fulfilling the Duty of Care correctly, in accordance with the ecological standards. You do not have to take any effort, as we will do everything for you. Moreover, you will be provided with a full, clear audit trail.
Reducing the cost of clearance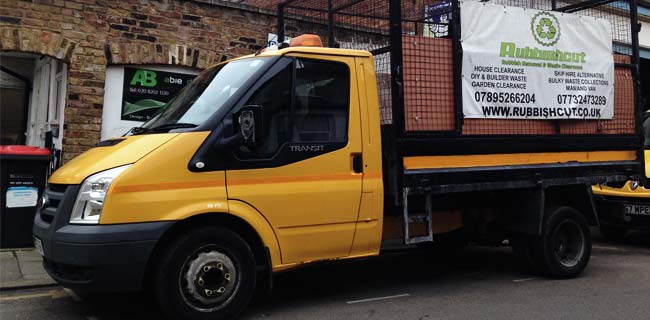 Our offer may seem particularly useful when your business is being moved to a new location. You will not have to worry about any unnecessary stuff, which you do not need any more in your new seat. We perform not only fast and efficient office furniture clearance in London and nearby, but also we can get rid of any electronic devices. If you have already provided your employees with the more up-to-date computers, laptops, printers, scanners, photocopying machines, etc., we will gladly help you with taking the old ones away. Then, you will leave your old office neat and tidy and you will listen to no complaints from the tenant.
Warranty
Perhaps, you are wondering is such a service legal, if it does not need any formalities. It really is! We are fully insured and licensed, what we can confirm with appropriate documents, if necessary. We respect our clients, hence we do not inflate our prices and we want our office clearance in London and around it to be affordable to everyone. Contact us for a free and non-obligatory quotation and find out how low the cost is!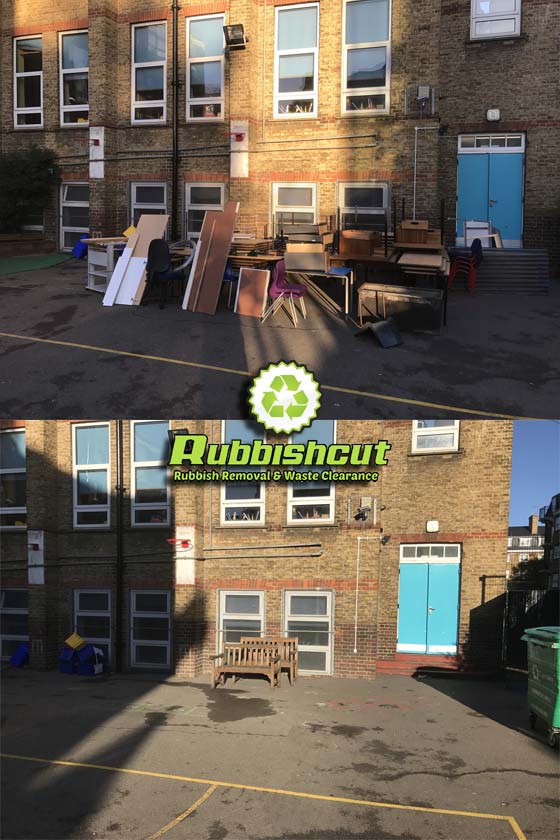 Trusted Partners
We have a great working relationship with many companies who use our rubbish removal service. Rubbishcut  provides waste clearance for construction companies, property managers, estate agents, private landlords and many other various businesses.